Image: 2019 finalist Jaakko Kahilaniemi 
Museum of Contemporary Photography of Ireland
The Printworks, Dublin Castle, Dame Street, Dublin
Opening Hours
Mon-Sun 10am-5pm
Extended Hours 4-6 July
PhotoIreland Festival brings the results of this year's Tokyo International Photography Competition to Irish audiences, offering visitors its characteristic varied selection of practices. We have been part of the jury process this year, and hope everyone enjoys the works on display as much as we have selecting these.
Recognising the difficulty faced by photographers in reaching foreign markets due to language or cultural barriers, the Tokyo International Photography Competition (TIPC) was created to provide an opportunity for photographers to present their artistic visions beyond their country's borders and open up the possibilities for cross-pollination and cross-border collaborations. Each year, a jury composed of acclaimed photography professionals from around the world nominate 8 talented photographers whose work is exhibited as part of an international traveling exhibition.
The theme of the 6th TIPC is Need/Want, inviting artists to explore the urgent push-pull relationship between "need" and "want" through the photographic lens.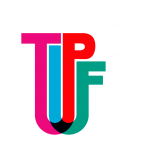 Seunggu Kim and his series Better Days has been selected by the Jury as the Grand Prix winner!
The 2019 finalists, who will also be exhibited in this travelling exhibition are:
Lebohang Kganye, Reconstruction of a Family
Diambra Mariani, Don't Think of an Elephant
Noritaka Minami, California City, California
Maria Sturm, "You Don't Look Native to Me"
Rhulani Anthony Bila, Revelations from the Children of God
Jaako Kahilaniemi, 100 Hectares of Understanding
Bouyan Zhang, Jiang Nan: Changing Traditions in Western China
The travelling exhibition will make its way through Wonder Foto Day (Taipei, Taiwan), The UPI Gallery (New York, USA), PhotoIreland Festival (Dublin, Ireland), and 72 Gallery (Tokyo, Japan).